support for all of your storage needs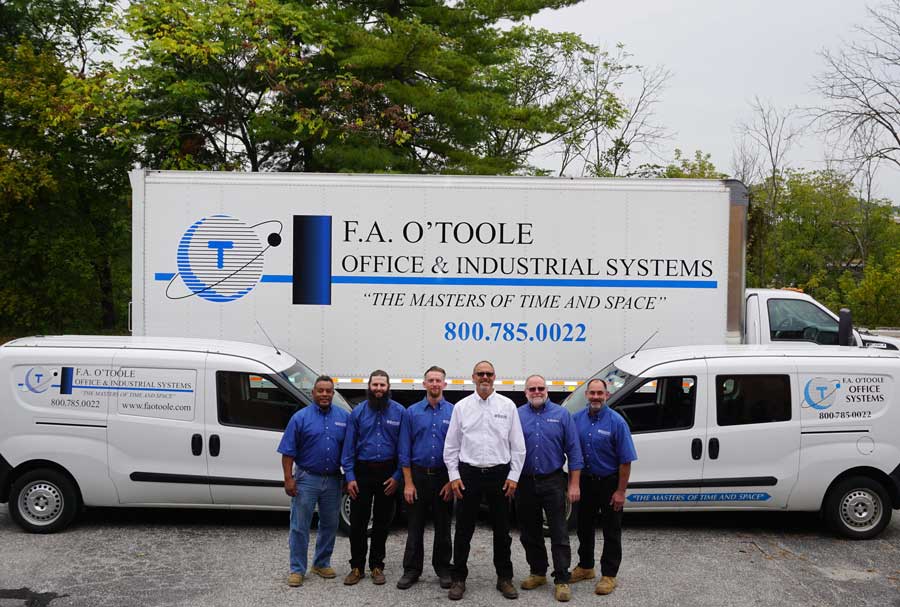 With years of experience and a thorough knowledge of our products, the F.A. O'Toole Office & Industrial Systems Design Team can help you to tackle any project - Big or Small. Our detailed layouts enable you to visualize your investment.  We also provide support for floor loading and the mechanical requirements for each project.
Maintenance and Installation
We maintain a fully Factory & OSHA 360 Certified Service Department. We install, service and warranty all the systems we sell. No third parties are involved in any of our jobs without the direct on-site supervision of F.A. O'Toole Office & Industrial Systems service personnel.
Response time to phone-in service calls is typically 3 hours. The Customer Service Department will perform the installation quickly and effectively. Our service department meets and exceeds all standards of conduct and restrictions.
F.A. O'Toole Office & Industrial Systems provides a wide variety of relocation services including:
Material moves
Equipment relocation
Temporary warehouse storage
Workstation relocation
File and media relocation
Our in house factory trained service department can provide you safe and efficient relocation for all types of businesses and government agencies.
We can help you find the best solution